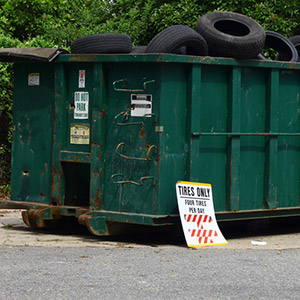 Cleanup Service, Dumpsters and More
Captain Hook Dumpsters is proud to provide dependable construction cleanup and roll-off dumpster rental in Corpus Christi, TX for affordable prices. Here's a comprehensive look at the quality services we offer:
Roll-off dumpsters
When you're taking on a heavy-duty job, you need a heavy-duty dumpster to keep up with the amount of debris and junk you're getting rid of. That's where roll-off dumpsters come in handy. When you rent a roll off dumpster in Corpus Christi, TX, from Captain Hook Dumpsters, that's just what you'll be getting. Roll-off dumpsters are large, rectangular dumpsters designed to connect to a large truck, and we have them available in a number of different sizes. Once you've filled it up, we'll take it away for you.
Dumpster rentals
Renting heavy-duty equipment can be stressful, and we understand that. That's why Captain Hook Dumpsters is fully licensed and insured for your peace of mind, offers flexible scheduling options and makes the effort to provide personable service during each and every customer interaction. We also take pride in having some of the most affordable rates in the Corpus Christi area. Our dumpster rentals are ideal for construction sites, moving processes, remodeling and much more. If you're interested in a dumpster rental, give us a call anytime and let our family help your family.
Construction cleanup
In addition to dumpster rentals, we are proud to also offer quick and affordable construction cleanup services. When you're building or remodeling, the last thing you should have to worry about is cleanup. Captain Hook Dumpsters will take care of the mess for you, so you can focus on the more important parts of the job.
Roll Off Dumpster Rental Corpus Christi TX
If you're interested in one of our services and would like some more information, please get in touch today by calling 361-992-8838.