Before you can fully trust any individual, you need to know their background and values. Here at Captain Hook Dumpsters, Inc., we believe the same can be said about businesses. That's why we'd like to tell you a little bit about our history, our qualifications, our services and our status as a family owned and operated small business.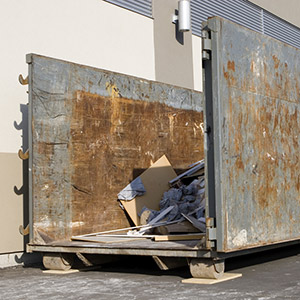 Our family founded Captain Hook Dumpsters, Inc. in 1995 with a simple goal: to provide high quality work and friendly service to a wide range of customers in the Corpus Christi, TX area. There have been plenty of ups and downs over the past 20 years, but our commitment to this goal and to our customers has helped us to survive and thrive into our third decade in business. Everyday we are mindful of the fact that we wouldn't be able to do what we do without our valued long-term and new customers, and we look forward to earning your business for many years to come.
Captain Hook Dumpsters, Inc. has been fully licensed and insured since day one on the job. We've been fortunate enough to rarely need to use our insurance, but if the worst does happen, we're prepared to make sure our customers won't have to deal with the hassle of paying for it. When you take a look at our flat rate pricing, what you see is what you get, every time.
Finally, as a family owned and operated source for roll off dumpster rental in Corpus Christi, TX, we believe in treating our customers like members of the family. That means we actively try to give our customers good deals, provide them with the best possible products and always be a friendly face and presence for them. The next time you're in need of roll off dumpster rental, we hope you'll feel comfortable trusting our family with the job. We look forward to assisting you!